Welcome!
Welcome to Building Rainbows, your top-tier early learning school with two locations in Cypress and Tomball, Texas! We provide a wide spectrum of child care enrichment programs, designed specifically for various age groups including infants, toddlers, pre-schoolers, and pre-kindergarten children. Additionally, we extend our services to include before and after school programs, as well as summer camps.
We are passionate about education, and this is reflected in our vibrant school atmosphere. Our students are nurtured and encouraged to learn by our wonderful teachers. We ensure the environment is not just a great place for learning, but also safe, healthy, and full of fun.
With state-of-the-art playgrounds and an abundant supply of classroom resources, there's never a dull moment at Building Rainbows. Our teaching staff are not only seasoned and thoughtful, but also uphold values of kindness and respect. They provide tender guidance to each child, aiding in their overall development.
Thanks for visiting our website! As you look around, notice our big smiles!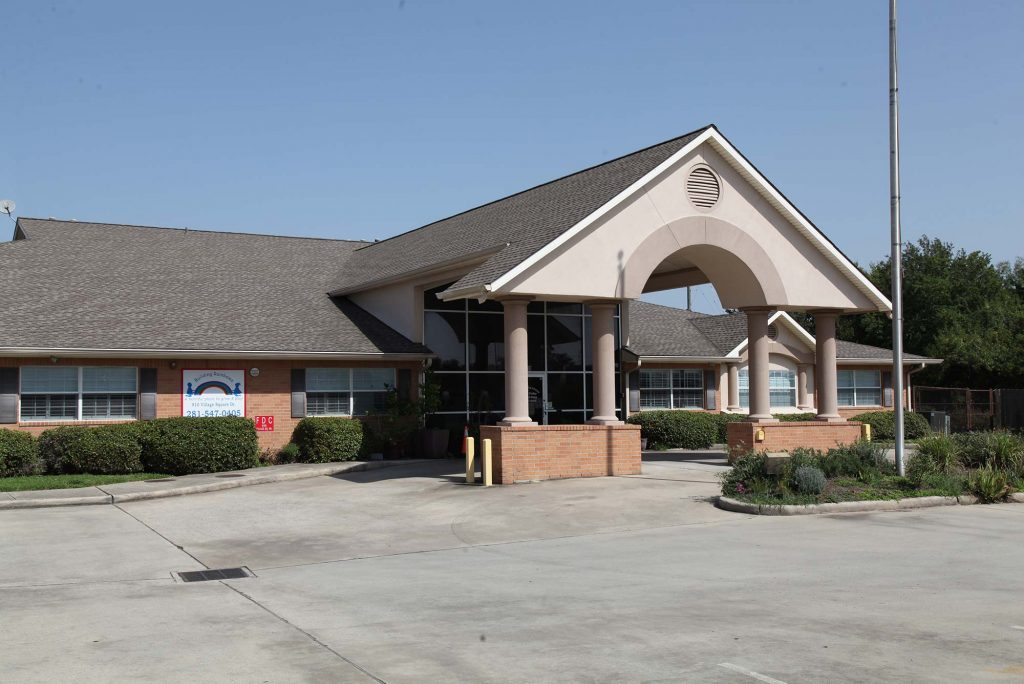 Building Rainbows Day School – Cypress Campus
Building Rainbows Day School – Tomball Campus
What Our Parents Say
I have nothing but wonderful things to say about Building Rainbows! My daughter was there for a little over a year (would have been longer if we wouldn't have moved). She learned so much in the time she was there with both of her amazing teachers and all of the phenomenal friendly staff. It's been almost a year since we have been gone and my daughter still talks about all of her experiences at Building Rainbows. Her favorite activity was the annual spring gardening and painting her rock to place in her class planter. We love you all at BR and can't wait to visit this summer for the reunion picnic!
AMAZING school & daycare program! My 2 girls have grown up there over the past 8 years with many of the same teachers & staff (which is a rarity at many daycare facilities).
Great summer activity & field trip program for all ages & awesome playgrounds on site for all different ages.
They truly treat you like family & most importantly, my kids LOVE it there.
I highly recommend Building Rainbows to anyone looking for a daycare facility or before/after school program!
I was forced to put my children in daycare due to my sitter moving.
Building Rainbows is the best daycare / day school my children have ever attended. The staff is amazing and they become family. They treat children with care and compassion and genuinely care about the children, their well being and learning. Two (2) of my four (4) kids have attended thus far. The other two (2) will be enrolled as soon as they are of age. I cannot wait to spend another 10 plus years with this group of care providers for my children. You never have to worry if your child is safe or being taken care of properly. Their focus on teaching is impeccable as well. My son started school already passing kindergarten due to the knowledge he gained at Building Rainbows. Summer programs are awesome and they make sure the kids have fun while learning self discipline and general life and behavior rules. I can't say enough about Building Rainbows.
My daughter attended Building Rainbows – Cypress for 5.5 years. We had such an amazing experience. The staff will treat your child as if they are their own. They also take their time to get to know the families individually. They gave me piece of mind and a sense of security. That itself speaks volumes of a care provider. I highly recommend Building Rainbows as a learning environment for your child to grow!
Our history with Building Rainbows extends to over 25 years. My daughter was there for five years and then HER daughter was there until she started school recently. Miss Dawn has been a welcomed constant during that time starting out as a patient, kind teacher and now a loving, giving director. We were lucky to have found Building Rainbows and feel it was one of the best decisions we made in helping to care for our children. I cannot recommend it highly enough.